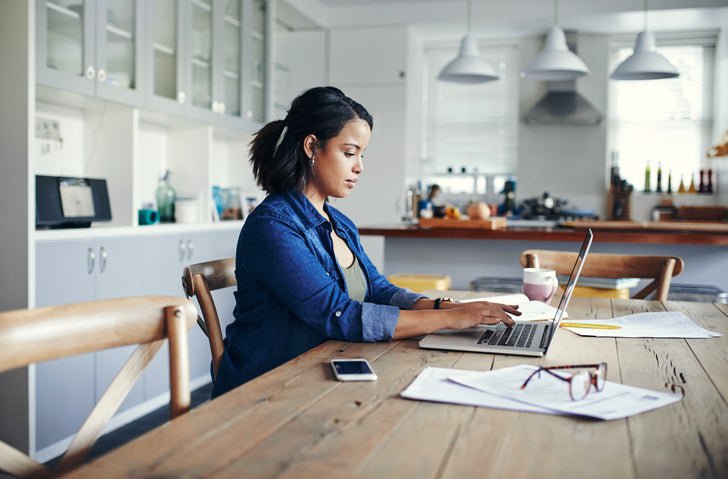 Improving your credit could be one of the smart things you can do as a home seller.
---
Key points
If you are selling a home, you may need a mortgage to buy another.
The higher your credit score, the more likely you are to get mortgage approval and get an affordable mortgage rate.
---
You may have heard that we are in a sellers market right now, and that is an accurate statement. Home values ​​have skyrocketed nationwide, and if you sell your home today, you could be asking for a higher price than usual. In addition, the housing stock is still low and mortgage rates are still competitive. This means that buyers can claim homes, and you could get a quick offer if you list yours.
If you are considering selling your home, there is a checklist of items that you will need to deal with first. These elements include finding the right real estate agent to team up with and doing minor home repairs to avoid discouraging potential buyers. But if you are selling your home, there is another key thing to do: increase your credit score.
Why a Higher Credit Score is Essential When Selling Your Home
Once you've sold your house, you'll need another place to live. If you sell and downsize, you might have enough money from the sale of your home to avoid having to take out another mortgage.
But if you buy a similar or larger home after the sale, you will likely need to borrow money to finance it. And the higher your credit score when you apply for a mortgage, the more likely you are to be approved. Plus, a higher credit score could be your ticket to a lower mortgage rate when applying for a home loan.
How To Increase Your Credit Score Quickly
If your credit score is in need of improvement, there are several ways you can improve it in a relatively short period of time. First, check your credit report for errors. If there's a mistake that works against you, like an overdue debt that was never yours to begin with, then correcting it could give your score a big boost.
Then try to pay off some of your existing credit card debt. This will lower your credit utilization rate, which is a key factor in calculating your credit score.
You can also try to be added as an authorized user on a long standing credit card. This could help compensate for a shorter credit history, which could also negatively impact your score.
What credit rating do you need to get a mortgage?
The good news is that you can get approved for a conventional mortgage with a credit score as low as 620. But while that may be the minimum score required for a conventional home loan, some lenders may set higher standards.
Also, while you can get a mortgage with a credit score of 620, you might not get a great interest rate on your home loan with this number. It is worth doing what you can to increase your score. In fact, if you really want to take advantage of the best rates available, you will usually need to get your score up to 700.
If you are getting ready to sell your home and your credit score isn't good, you might want to wait and give yourself some time to improve it. Houses sell quickly these days. The last thing you want is to find yourself stuck in a situation where you have a buyer but can't buy a replacement home because you won't qualify for a new mortgage.
A historic opportunity to potentially save thousands on your mortgage
There is a good chance that interest rates will not stay at multi-decade lows any longer. That's why it's crucial to act today, whether you want to refinance and lower your mortgage payments or are ready to pull the trigger to buy a new home.
Ascent's in-house mortgage expert recommends this company for finding a low rate – and in fact, he's used them for refi himself (twice!). Click here to find out more and see your price. While this does not influence our opinions on the products, we do receive compensation from partners whose offers appear here. We are by your side, always. See The Ascent's full advertiser disclosure here.